Aqua Magic-Watch the magic and be Amazed
Wasn't so sure about this when ordering but OMG do I love it!
Over
view
For starters the packaging is really nice. The box has very simple but clear instructions, the Magic playmat itself and the accessories come in a nice carry bag. The mat is thick and one side is the side to draw on, the other side is the alphabet which my 9.5 month old was fascinated with.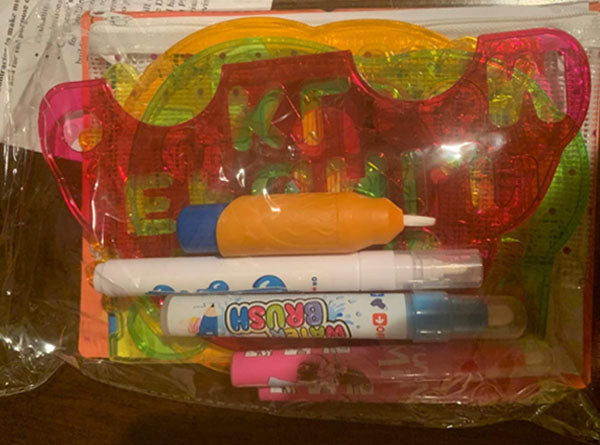 Performance
Then I soaked the pen tip, added water and was unsure what to expect but I started drawing and was mesmerized! It was so smooth, easy to use, no mess if it touched anything but the mat and then after 10 mins. The mat is clear and ready for you to draw again... no wiping, no cleanup and no residue left behind!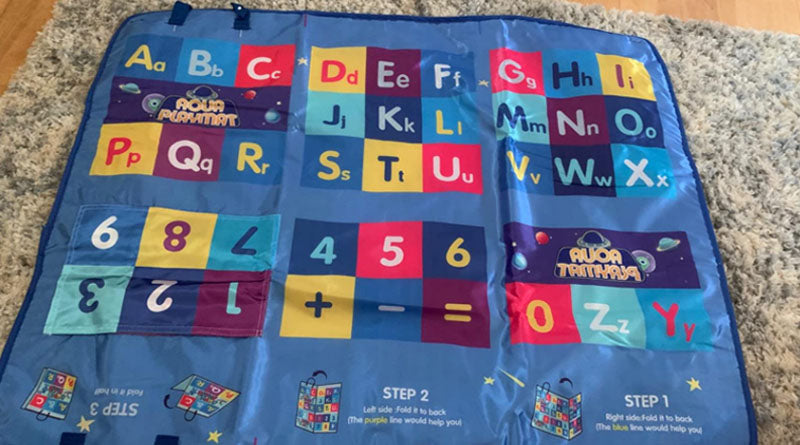 Summary
Not sure how the magic happens but I'm obsessed with this  Aqua Magic Palymat and haven't even gotten into all the accessories yet! It comes with 5 pens, multiple stencils, rubber stamps and rolling stampers!
This would be fun for a 2 year old or a 10 year old... or in my case a 31 year old!!!